FOR IMMEDIATE RELEASE:
News Release / Education / Community
Media Contacts:
Mary Eaton Fairfield, School Director, mfairfield@smwaldorf.org
Ron Goldstein, Marketing Director, rgoldstein@smwaldorf.org
Joshua Berman, Social Media Director, jberman@smwaldorf.org
ADDRESS: 999 Violet Avenue, Boulder, Colorado 80304
PHONE: 303-444-7697
WEBSITE: shiningmountainwaldorf.org

Shining Mountain Waldorf School Student Receives Prestigious Art Award:
Elizabeth Wood, Class of '21, also Wins 'Best 12th grade Art' in the State of Colorado
Boulder, CO — Class of 2021 high school senior, Elizabeth Wood, a student at Shining Mountain Waldorf School (SMWS), won a Gold Key Award in painting for the Colorado Region of the Scholastic Art and Writing Awards. Elizabeth submitted a self-portrait that she painted during the 12th-grade Portraiture course in Fall, 2020, at SMWS, an independent PreK-12 school in Boulder. The painting was also awarded the "Best of 12th Grade" for the State of Colorado from the Colorado Art Educators Association.
"This is a remarkable achievement for you," reads her award letter. "Your work was recognized by a panel of creative professionals as the most outstanding work submitted among your peers."
Elizabeth's painting will now advance to the national level of adjudication in New York City where National Medalists will be announced in mid-March. Elizabeth was also recently offered a $100,000 merit scholarship to attend the Art Institute of Chicago next fall. While she has not yet decided on a school, Elizabeth's art teacher, Susanne Mitchell, and the entire SMWS high school faculty, would like to acknowledge her achievement and congratulate her.
About this Award: Since 1923, the Scholastic Art and Writing Awards have recognized some of America's most celebrated artists and writers while they were teenagers, including: Tschabalala Self, Stephen King, Kay WalkingStick, Charles White, Joyce Carol Oates, and Andy Warhol.
Ms. Mitchell, Elizabeth's fine arts teacher, said, "One of Waldorf education's core principles is that the arts are integrated and considered an essential part of the learning process … Elizabeth is a phenomenal artist – her artistic abilities are advanced both technically and conceptually. Her paintings utilize sophisticated color palettes and demonstrate mastery in brush strokes to create the perfect balance between loose painterly expression and tight command of illusion. There is a beautiful, delicate use of line in her drawings that contains this same quality of variety and sensitivity. Elizabeth brings a subtle yet sharp intellectual perspective to every project she creates."
Mitchell continued, "Elizabeth is an extraordinary artist; whose technical and conceptual skills are far beyond her years. I hope that she lands in a school that can support her continued growth, and I look forward to following her practice."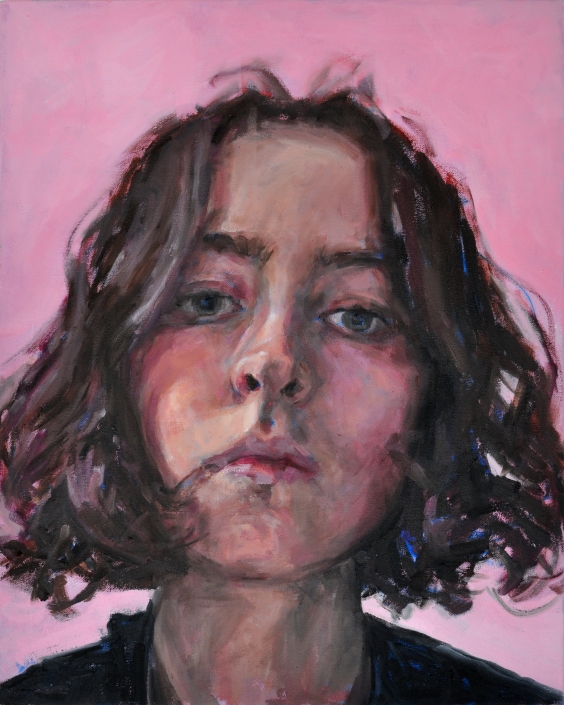 About Shining Mountain Waldorf School
Shining Mountain Waldorf School is a not-for-profit 501(c)3 independent preK–12 school, founded in Boulder in September 1983. We are an accredited member of the Association of Waldorf Schools of North America (AWSNA), Association of Colorado Independent Schools (ACIS), and the Waldorf Early Childhood Association of North America (WECAN). Admissions: Boulder Private School Enrollment.
About Waldorf Education: Based on the education philosophy initiated by Rudolf Steiner in 1919, Waldorf education is a culturally rich, age-appropriate curriculum that educates the body, mind and spirit of the child. Steiner intended Waldorf education to focus not only on what knowledge must be acquired to enter society, but also to awaken capacities in children that would bring new impulses into society. Since the founding of the first school, Waldorf education has become a global independent school movement with more than 1000 schools worldwide in over 60 countries.