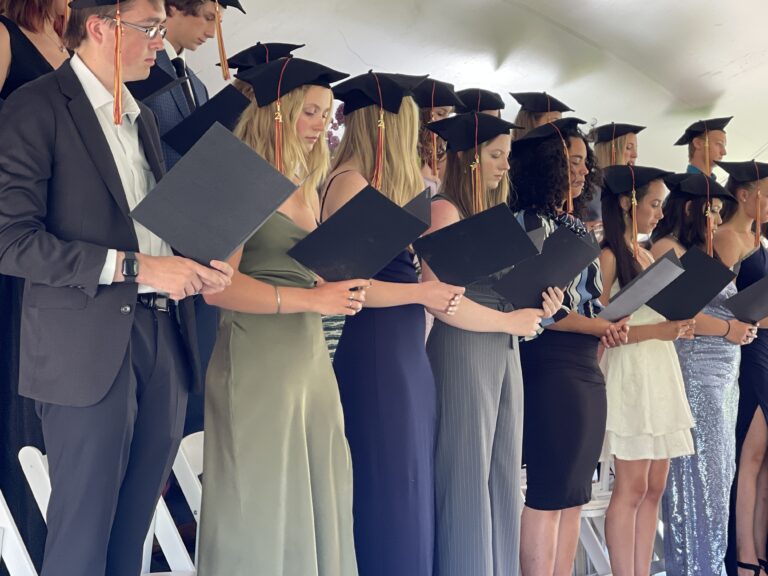 College Counselor, Nita June
njune@smwaldorf.org
Shining Mountain Waldorf High School is part of a rapidly growing international community of Waldorf High Schools. Waldorf schools are committed to academic excellence and offer their students a rigorous and broad academic program in preparation for the most demanding and selective colleges.
The rich liberal arts curriculum provides students a solid foundation for college or other post-secondary options. Through our college advising program we convey to students and families the responsibilities and tasks involved in the college preparatory process. The College Advising program supports students as they embrace the important process of self-discovery vital not only to an appropriate college search, but also to a successful transition into the beginning stages of adult life. Our college advising program strives to empower students with the confidence to know themselves and to understand the kind of people they are becoming and helps students find learning environments that best fit their unique talents and interests.
The most significant factor in college admissions is how well a student performs in high school—academically, in extra-curricular activities, in service, and in the social realm. Our evaluations and transcripts are college-friendly and geared to meet the expectations of the admissions process.
Our students are assessed by narrative reports and letter grades. These assessments are often part of a portfolio that students create for admissions to college. This portfolio has become a familiar part of a Waldorf student's application and includes samples of academic work as well as artistic and practical work. More and more colleges have come to welcome and truly appreciate this method of presenting the whole picture of a student's high school years. In these times of decreasing college reliance on a narrow picture of grades and standardized tests, our students truly stand out.
American schools are having a crisis in values. Half the children fail according to standard measures and the other half wonder why they are learning what they do. As is appropriate to life in a democracy, there are a handful of alternatives. Among the alternatives, the Waldorf school represents a chance for every child to grow and learn according to the most natural rhythms of life. For the early school child, this means a non-competitive, non-combative environment in which the wonders of science and literature fill the day without causing anxiety and confusion. For the older child, it offers a curriculum that addresses the question of why they are learning. I have sent two of my children to Waldorf schools and they have been wonderfully well served.
Raymond McDermott
Ph.D., Professor of Education and Anthropology, Stanford University